BlueSuitMom's Working Mom Must-Haves
for the Breastfeeding Mom

Breastfeeding may be natural, but it certainly isn't always easy. And if you're a working mom it can be complicated by the need to pump at work and tote home bottles of milk every day. Not to mention that the stress from returning to work can decrease your milk supply. We've gathered what we think are four Must Have products for the breastfeeding working mom.
Breast pump
Any breastfeeding mom who is returning to work needs a good electric breast pump. It's not just a Must Have, it's an item you can't live without. Trying to fumble along with a manual breast pump, can lead to a premature discontinuation of nursing not to mention a lot of wasted time. A double-electric pump is a huge time-saver for the pumping mom and a good one will help prevent sore nipples.
BlueSuitMom's Top Advice for Moms Returning to Work: Don't wait until your first day back to start pumping. By starting to pump in advance of your return, you'll acquaint yourself with the rather mysterious contraption, build your supply, and bank some milk for those busy and often stressful first days at the office. An increased supply is vital because you're not likely to produce as much milk for the pump as you do for your baby; you'll need to be slightly overproducing to consistently get enough milk for your little one.
Need more tips for pumping at work? Read our article From Power Lunching to Power Pumping.
There are a vast array of breast pumps on the market, more than 30 models of double breast pumps alone! We've done some research and identified two pumps in different price ranges that we think will help any mom in her quest to become a Power Pumping Working Mom.
Lansinoh Double Electric Breast Pump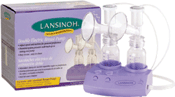 We found the Lansinoh Double Electric pump to be efficient and easy to use. We liked the fact that this pump is small and compact, so it makes storing it in an office drawer convenient. You can also keep the pump in a small tote and it won't be obvious that you're toting around a breast pump. The Lansinoh pump features separate controls for both speed and suction so you can adjust the pump to meet your personal preferences and even change the speed or suction during a pumping session. As an added bonus this pump includes a DVD that has interviews with two International Board Certified Lactation Consultants. The consultants answer common questions and concerns about pumping. This pump is more affordable than other double electric pumps (less than half the price of pumps with similar features) with prices ranging from $110 to $150 and is sold at major retailers like Target, Walmart and Amazon.
Medela Pump in Style Advanced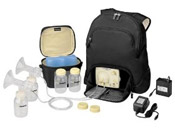 The feature that makes the Medela Pump in Style Advanced worth it's hefty price tag (around $300) is that it features a two-stage expression system that mimics a baby's nursing pattern with two modes: let-down and expression. During the let-down phase the pump suctions more rapidly. Two minutes later once the milk flow has started the pump switches to a slower and deeper suction. We've found that the let-down phase of this pump does help get the milk flowing faster than other breast pumps. The Pump in Style Advanced also comes with a carrying case and soft-sided, removable cooler with ice pack.
Nursing Cover: Bebe au Lait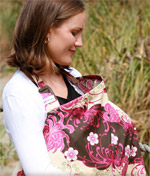 If you're planning on nursing your baby while you're in out and about, we highly recommend a nursing cover. Trying to use a blanket to cover both you and a wiggly baby can leave you a little more exposed than you'd like. A stylish nursing cover is definitely a Must Have for the nursing mom. Our favorite brand is Bebe au Lait (originally known as Hooter Hiders). They have a variety of stylish and trendy prints, they won't slip and they come with a built-in wire neckline which allows the cover to stand a few inches away from the chest allowing you to see your baby while keeping your baby (and your breast) hidden from the rest of the world.
Nipple Ointment: Lansinoh HPA Lanolin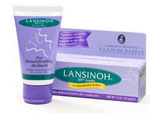 Lanolin is the number one recommended product for preventing and treating sore and cracked nipples in breastfeeding moms. The Lansinoh brand of lanolin is medical-grade, highly refined and is the only brand that contains no preservatives or additives. We've found the Lansinoh brand is less sticky than other brands which is why we think it is a Must Have for every breastfeeding mom.
Must Read Book: The Milk Memos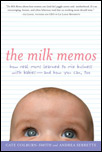 If you're looking for something entertaining and motivating to read while pumping at the office, look no further than the Milk Memos. It accurately captures all of the trials and tribulations of being a working mom while continuing to nurse. The book offers practical advice on balancing motherhood and work. It's based on actual journals kept by IBM moms in the employee lactation room. Sections of the notebooks are interwoven with advice from the two working mom authors. It covers everything from dealing with sleep deprivation to anxiety about being separated from your baby to buying the right breast pump. At times, this book will make you laugh out loud and will support you through the ups and downs of being a working mom. Mostly it will make you realize that you will get through any of your working mom challenges and you'll know many moms have felt exactly how you do. It proves you don't have to choose between work and family - you can have both.


BlueSuitMom's Working Mom Must Haves and Great Finds:

Multipurpose Gifts - Coming Soon
Books - Coming Soon